If you are tired of using a shower curtain (and everything that goes along with it) maybe it's time to think about tub enclosures. Estero Shower & Glass specializes in frameless and semi-frameless tub enclosures. We have several options in our showroom as well as many pictures of work we have completed. What ever you are looking for, we are confident we can find a solution to fit your tub bath.
For many homeowners, tub enclosures are a practical way to open up a bathroom, keep it clean, and make it easier to use and maintain. We have a hand full of options.
Semi-Frameless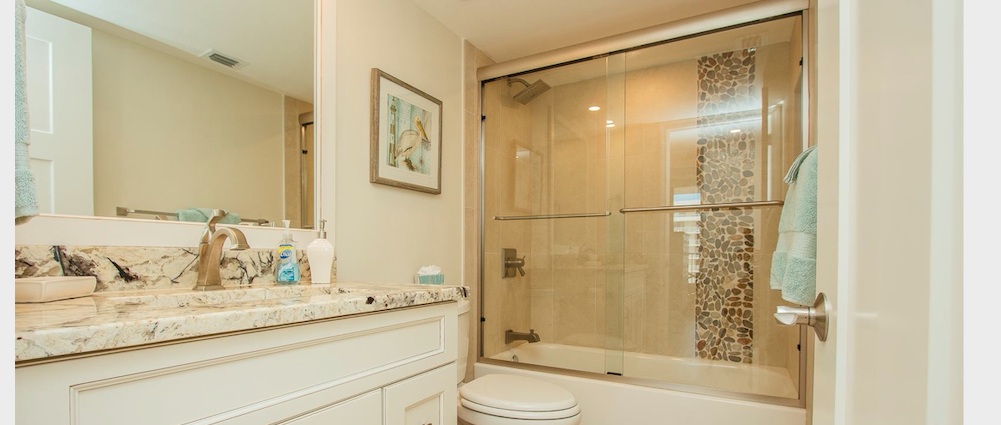 PROS:
Great at keeping water in
Cost effective
Our doors are thicker, more stable, less likely to break
Both sides open
1 3/4″ foot print required (fits 99% of tubs)
Towel Bars on inside & out
CONS:
Has a perimeter frame
Standard Heights (not customizable)
Semi-Frameless – No Side Jambs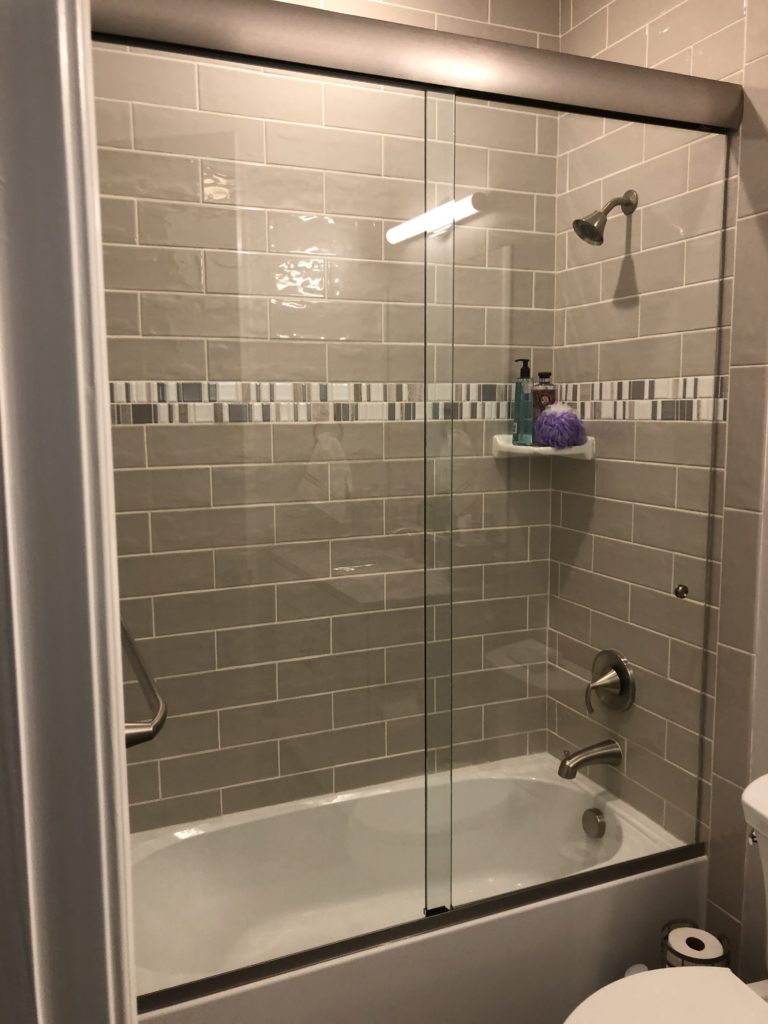 Frameless Swinging Door & Panel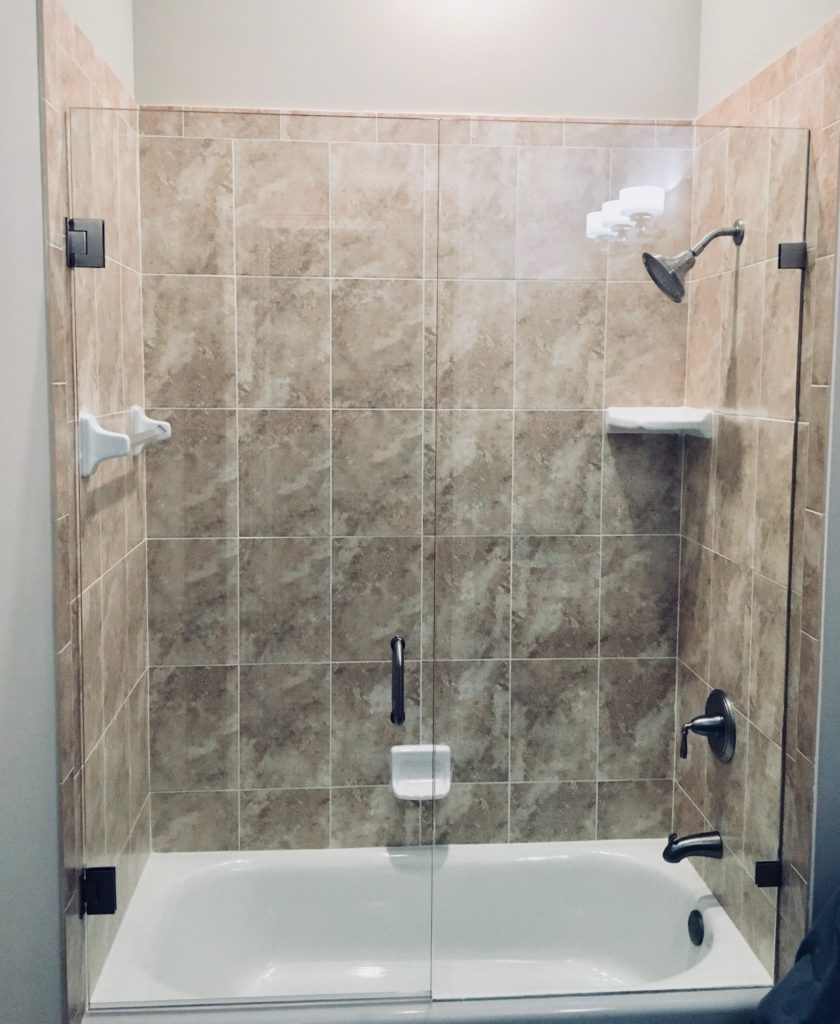 PROS:
Fully frameless
Easy to keep clean
Customizable
5/8″ Footprint required (fits all tubs)
Cons:
May have to step into tub to turn on operate controls
Only one side operates
Saloon Doors / French Doors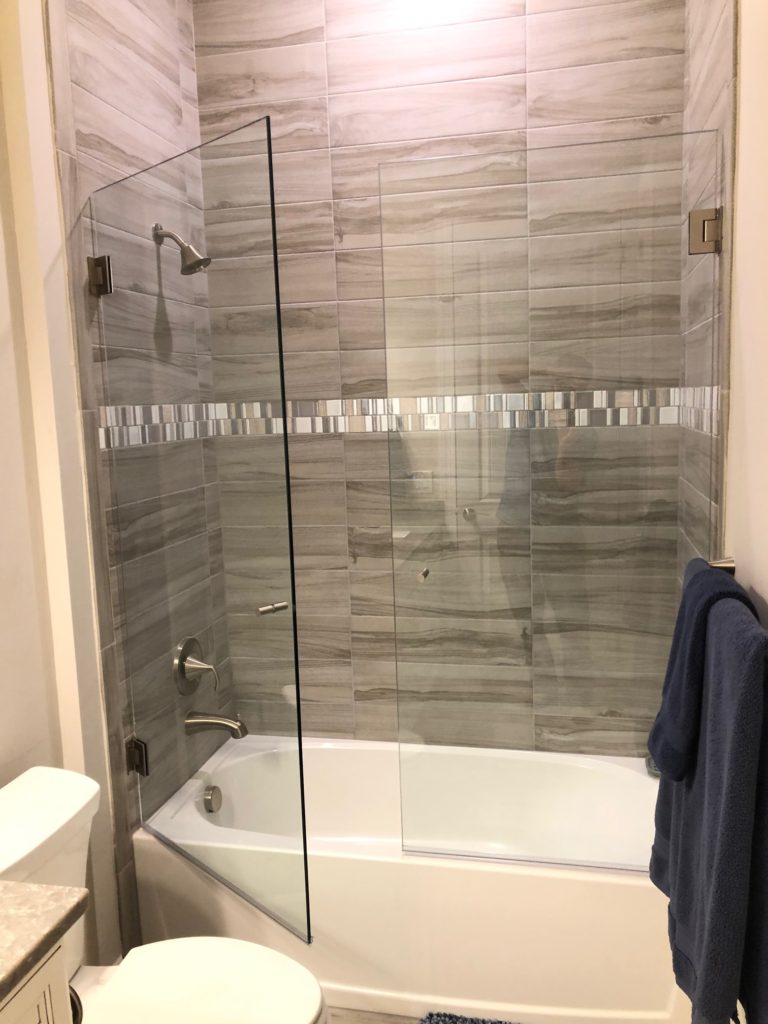 Saloon Doors or French Doors on a tub are a nice option because you have more room to move and operate in the enclosure. Many of our customers choose this option if they have small children in the home or Grandchildren that visit and need to be bathed by an adult. With some of the other enclosures that can be challenging, but not with this style.
Barn Style Tub Enclosure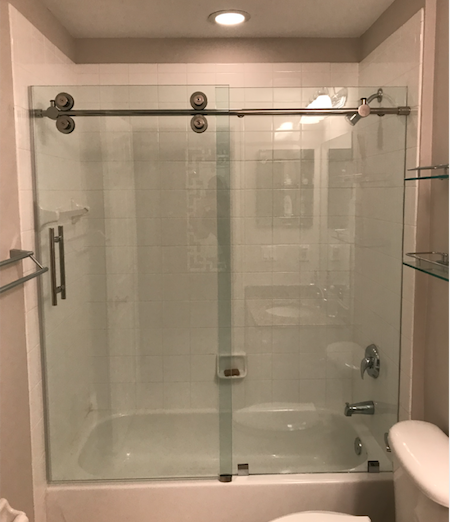 PROS:
Fully frameless
Stainless Steel components
Easy to keep clean
Customizable
CONS:
2 1/2″ foot print required
Higher cost
One one side operates
More likely to leak
Cambridge Tub Enclosure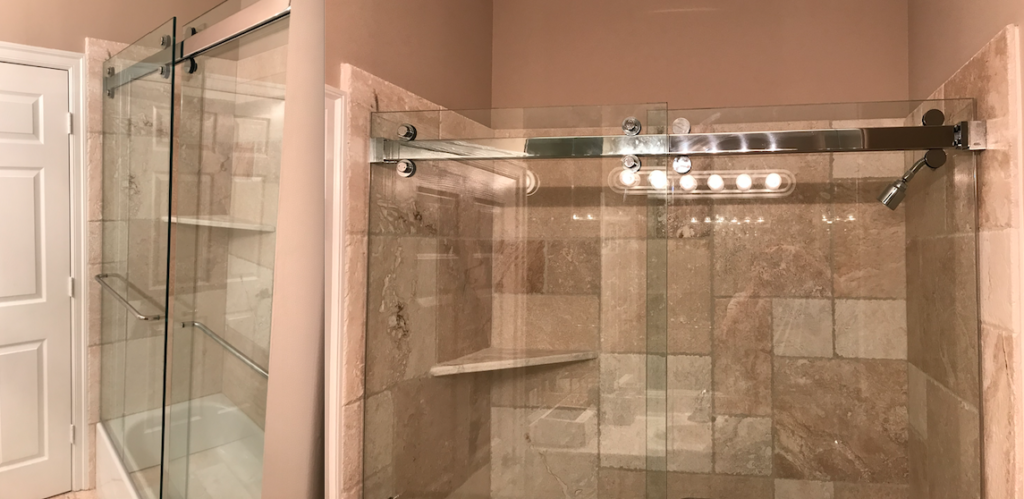 PROS:
Fully frameless
Stainless Steel components
Easy to keep clean
Customizable
Both sides operate
CONS:
2 3/4″ footprint required
Most expensive
Shield & Operating Shield
PROS:
Fully frameless
Easy to keep clean
Customizable
5/8″ Foot print required
Cost effective
CONS:
Water will splash out of shower
Cold showers