Estero Shower & Glass
Estero Shower and Glass is a company that specializes in frameless shower doors as well other residential glass products. Our professional glass technicians will meet with you in your home or condo and give you their best advise for your project. Certified through Home Advisor, we pride ourselves in being the "Hassle Free" glass contractor. It's hard to find an honest contractor that does quality work at a fair price. Let alone find one that shows up on time! Remodeling should be a fun and enjoyable experience. We believe that you will find great value in Estero Shower and Glass.
"Estero Glass is professional, courteous, knowledgeable, shows up on time, and responsive. We're very satisfied with their work." – Bill F. in Naples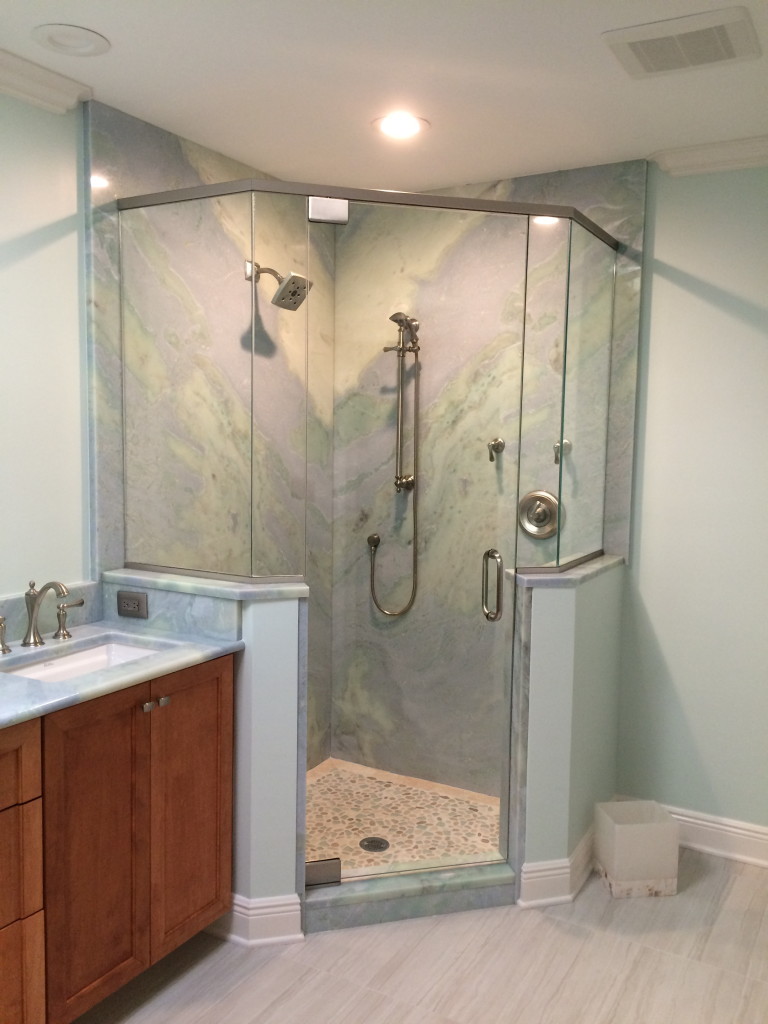 We specialize in:
♦ Frameless Shower Doors
♦ Sliding Bypass Tub Enclosures
♦ Vanity & Beveled Mirrors
♦ Decorative Glass
♦ Wine Enclosures
♦ Glass Railing
♦ Cabinet Glass & Shelves
Most of the projects we install are shower doors. However, we also provide and install products such as mirrors, decorative glass, wine rooms and glass railings. We serve Bonita Springs, Fort Myers, Naples, and Estero. When it comes to installing shower enclosures, we make sure to follow the practices and guidelines of BEMA (Bath Enclosures Manufactures Association) to the best of our abilities.
Whether you are looking for a frameless shower enclosure or a home full of glass and mirror, you can count on Estero Shower & Glass. We have done work in Pelican Bay, Pelican Landing, Miromar Lakes, Bonita Bay, Mediterra, and many other beautiful communities in Southwest Florida.
For a free In-Home Estimate please call us at anytime. Also feel free to email us or visit our Contact Us page where you can fill out a form to receive a quick response. Thank you for considering Estero Shower & Glass and we look forward to meeting you.