EnduroSheild
If you are tired of scrubbing hard to clean shower glass, then consider applying EnduroShield. EnduroSheild is a protective coating that creates an ultra-long lasting shield on all glass surfaces. The best part: it reducing cleaning time by up to 90%! EnduroShield helps protect glass against etching, staining, and build-up from: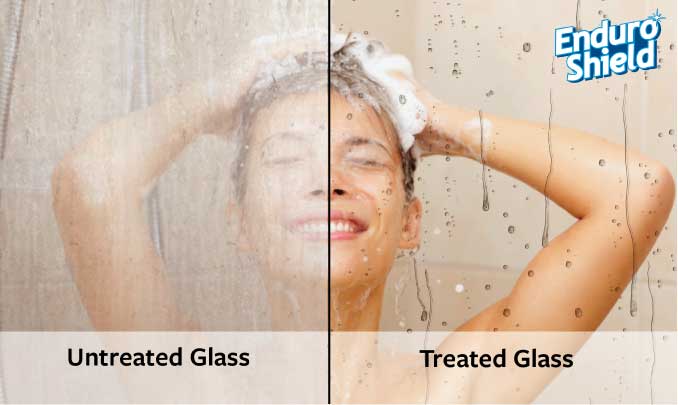 Soap Scum
Hard Water
Salt & Chlorine
Lime Scale
Grime & Dirt
Body Oils
It even protects against the build up of mold and harmful bacteria! EnduroSheild is a must have in an area with hardwater or well water like Golden Gate Estates. Untreated water can destroy new glass very quickly if not properly maintained. Many people also use it on outdoor glass railings and windows with much rain or sprinkler exposure. It can also be applied to surfaces like tile and stainless steel. For more information on the benefits of EnduroSheild click here to visit their website.
If you would like a free quote for your new or existing shower, then give us a call. Estero Shower and Glass serves Fort Myers, Naples, Bonita Springs, and Estero. We look forward to earning your business and protecting your glass. We'll see you soon.