Estero Shower & Glass now offers Glass Railings in residential and commercial application. In an exterior application, glass railing are a great way to increase the beautiful views we have here in Southwest Florida. In an interior setting, glass railings can be a great way to open up an area that may feel too small or tight.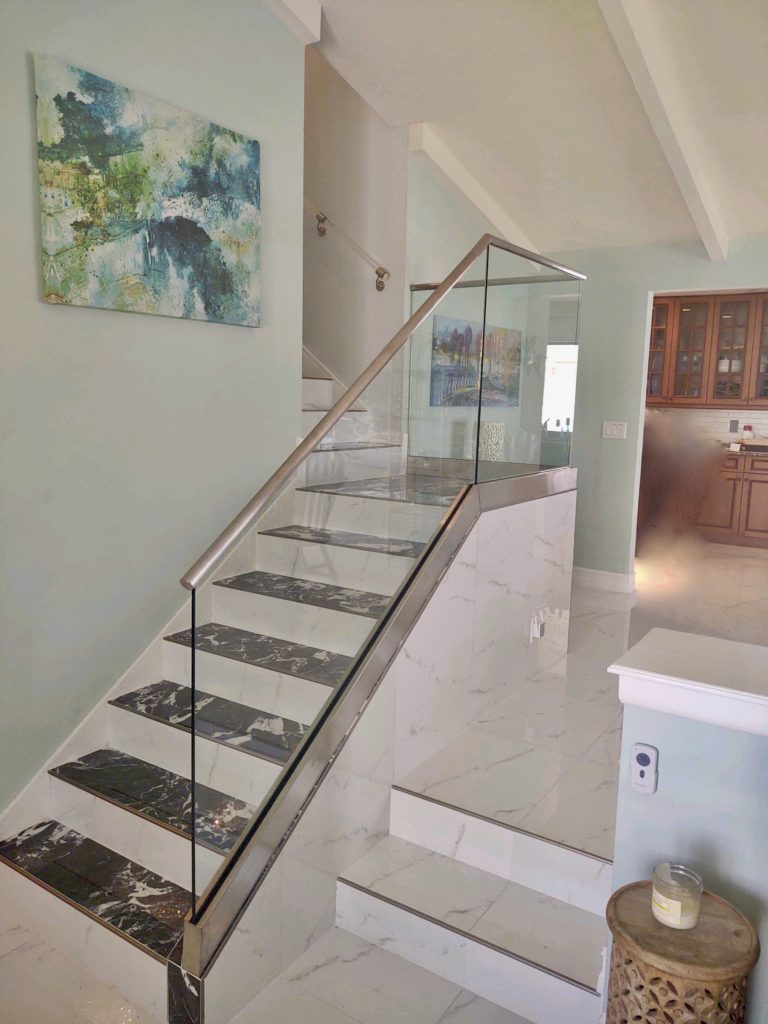 The picture featured below is a luxury car garage in Naples that was remodeled to be a car garage / man cave. In order to make the upstairs feel more open and spacious, we installed glass railings up the stairs and around the balcony. Mission accomplished! The area was a show stopper. When you walked in, it felt completely different than the metal tailing system that was there previously.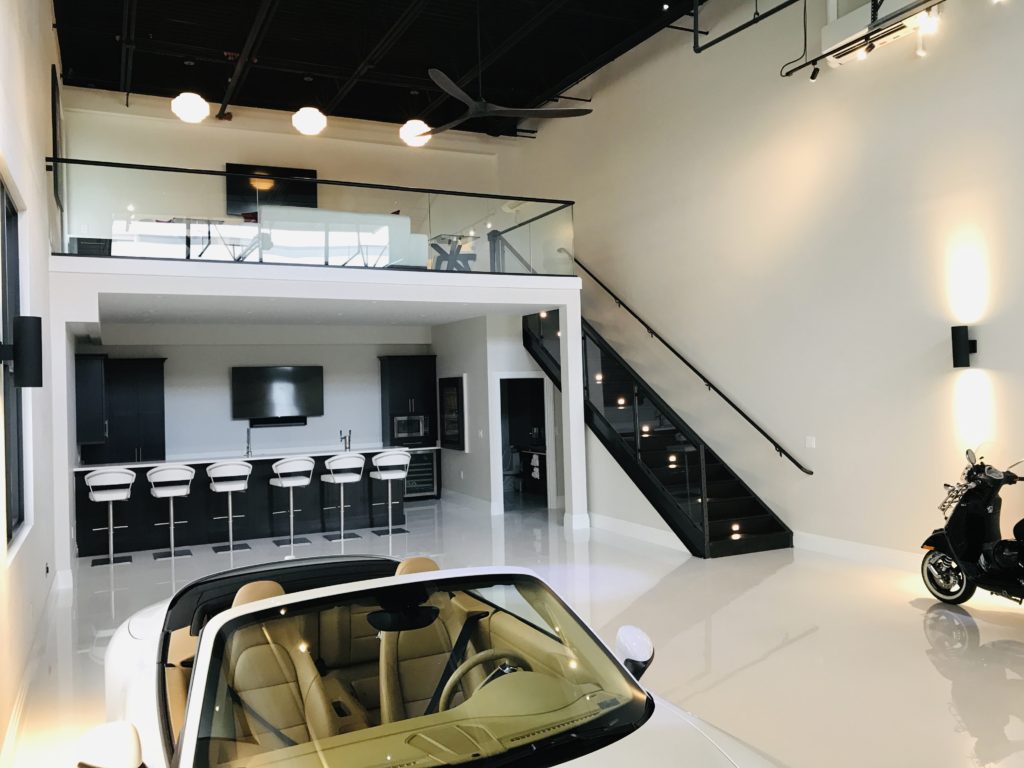 Estero Shower & Glass serves Bonita Springs, Naples, Fort Myers, Marco Island and Fort Myers Beach. For a free in home estimate, reach out to us today.