Shower Enclosures
It really is amazing what new shower enclosures can do to a bathroom. New shower enclosures  (shower doors) can make a room feel larger, cleaner, and updated. There are several different types of shower doors. There are two things you need to keep in mind when it comes to shower enclosures: their style and how they operate.
Framed or Frameless?
Just like anything else in a home, shower doors can be styled to fit a person's preference. You normally start by trying to decide whether you would like to go with a framed shower door or frameless shower door. There are benefits to each choice that I explain in the above links. There is even a style called a semi-frameless that has a little bit of both worlds. However, most people prefer look of the fully frameless style. Check out the video made by Basco below that is very helpful in explaining the differences.
Hinged or Sliding
Do you want to open a door or slide a door to get into your shower? Sometimes this is not a choice and homeowners are forced to go with one option because of the layout of the shower. Tubs for example most often have to have sliding doors. Many people prefer the hinged doors because they are easier to keep clean.
Hardware Color and Glass Type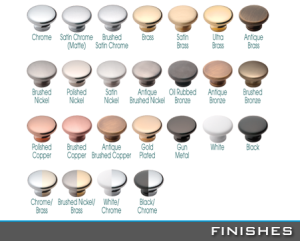 Then once you have decided which style to go with you then choose you glass selection and hardware color. In Florida, 95% of showers are done in Polished Chrome, Brushed Nickel, or Oil Rubbed Bronze. There are many types of hardware colors such as Polished Nickel, Pewter, Gold, and Antique Brass. When it comes to the type of glass, there are about a dozen types of different decorative glass to choose from. Clear glass seems to be the most prevalent choice.
What ever you decide to choose we can help. Consider contacting us for a free in-home consultation. We will walk though the details with you, provide you with literature, and obtain field measurement for more accurate pricing. We look forward to meeting you and installing your brand new shower door!