About the Company
What's so special about us? Estero Shower Glass & Window started with the plan to be a different kind of contractor. A contractor that does what he says, and shows up on time. What an idea! With so many fly-by-night contractors that come and go, we hope to stick out by being honest and earning your trust.
We are a fast growing company located in Bonita Springs. We specialize in residential glass products for remodeling and renovating purposes. We sell our products to the general public as well as contractors. We specialize in Frameless Shower Doors and Windows. Estero Shower Glass & Window is certified through the State of Florida and also have liability insurance to protect our customers. License # SCC131151713
About the Owners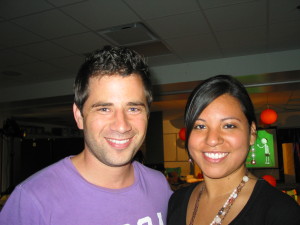 Brian has 15 years of experience in the glass industry. He grew up in the suburbs of Detroit and moved to Bonita Springs in 2007. Spending several years working for local companies, he decided to gain his contractors license through the state of Florida. Brian is married to Rosa and together they have a daughter. Brian and Rosa like to travel and enjoy humanitarian work. Brian has been to Kenya Africa with Harvesters International to help film video about digging wells for tribes that lack clean drinking water. Rosa has traveled several times to Costa Rica working with low income families and single mothers to help people climb out of poverty.
Estero Glass Company Gives Back
Estero Glass Company is committed to helping the community through 501c3 organizations. We are passionate about helping less fortunate people.